# Create the PHP-Prefixer Project for the WordPress Plugin
Set up a new project on the Dashboard in a matter of minutes. We support several ways of uploading and downloading the project's source code. Follow the steps below to set up a simple downloadable project that doesn't require the integration of version control and source code management.​
INFO
In this guide, we assume that you are starting to create the project with the 14-day free trial or the Developer subscription.
# Creating Projects
In the Dashboard, click "Projects."
Click on "Create Project."
Type in a name for your project.
Select "Source Code Integration" from the dropdown menu.
For this first guide, select the "File" integration to upload and download the project files manually.
Click "Create Project."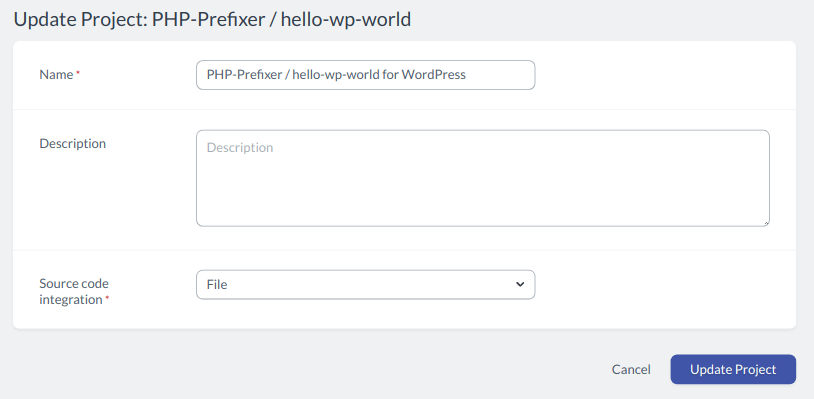 Congratulations, you've created the PHP-Prefixer project for WordPress plugin!